Remedial Massage Courses Sydney
The Diploma of Remedial Massage (HTL50307) is offered at the NSW School of Massage to students practitioners wanting to increase their knowledge and skills in massage therapy.
Our Remedial massage course is a qualification consisting of 6 delivery modules including:
Advanced Remedial Massage
Advanced Anatomy & Physiology
Professional Development
Massage Elective 1 (your choice)
Massage Elective 2 (your choice)
Student Clinic
All of the above modules can by completed separately or together. Remedial massage courses are very flexible and suits practitioners who are working in the industry or those wanting to upgrade their qualification. This qualification nationally recognised and also widely accepted over many private health funds for practitioners want to offer rebates for their clients.
Are there any pre-requisites for Remedial Massage Courses?
Students wishing to enrol into this program must complete the Certificate IV in Massage Therapy Practice (HLT40312).
Students completing the Certificate IV in Massage Therapy Practice can commence Diploma modules during their studies.
For information about the Diploma of Remedial Massage (HTL50307) contact our friendly Student Services team.
International Students
If you're a student from overseas, visit our International Students page for further details.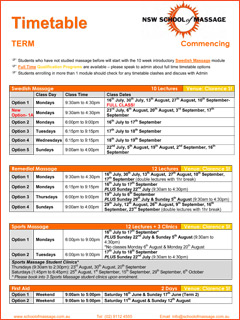 RELATED LINKS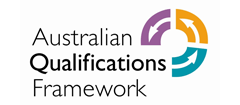 NSW School of Massage and our
qualifications are recognised by
leading massage associatons