Massage Courses for International Students
---
Welcome to Sydney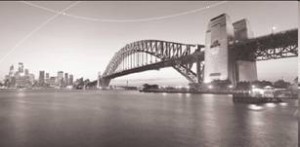 "It was great to come to Sydney to learn massage and be able to take my qualifications home. One of the best parts of the program is the variety of specialised modules. This allowed me to explore a range of massage techniques." Lukas Costa
Sydney is the most vibrant and exciting city in Australia and is consistently rated as one of the worlds best cities. When you choose to study here, you'll soon understand why. Sydney offers a temperate climate, reasonable cost of living, a high level of safety and great education opportunities.
The city offers world class theatres, inspiring museums and art galleries and thousands of restaurants with cuisine from all over the world. The NSW School of Massage welcomes many international students to Sydney. Our college campus is located in the very heart of Sydney close to major shopping outlets and facilities. It makes the perfect base for all your Sydney adventure
s.
---
Qualifications for International Students
 Certificate IV in Massage Therapy Practice – 9 months duration  
 Diploma of Remedial Therapy *- 12 months duration
 Combined courses – 21 months duration
Some of the concepts you may cover in both qualifications include:
* The Certificate IV of Massage is a prerequisite to the Diploma of Massage
---
English requirements
All of our courses at the NSW School of Massage are taught in English.
In addition some subjects include medical and health terminology that can be more challenging to understand students whose first language is not English. Applicants will need to show evidence of suitable English proficiency for the course they have chosen.
For more details about English proficiency please download this factsheet - English Proficiency Fact Sheet
---
How to Apply as an International Student
Step 1 -
Apply to the College
Step 2 -
Accept your placement
Step 3
– 
Apply for your visa
If you are interested in studying in Australia and applying for a student visa, you must first apply for admission to the NSW School of Massage.
Once your application has been successful with the School you will receive a Letter of Offer outlining your study fees and a Student Agreement. You then need to return your signed Letter of Offer and Student Agreement to the NSW School of Massage with payment for your tuition fees, so that the School can prepare your Confirmation of Enrolment (CoE).
This Confirmation of Enrolment (CoE) must then be used when you apply and submit your visa application

---
International Student Downloads and Forms