If you question is not answered in the section, please contact our Student Adviors who will be happy to assit with your enquiry.
What national qualifications do you offer?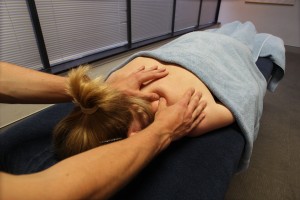 We are offering the Certificate IV in Massage Therapy and the Diploma of Remedial Massage. You can choose to study these either on-campus or via home study.
What is the Professional Massage Certificate
The Professional Massage Certificate is the perfect entry point for first time students into the massage industry.
Students will undertake the majority of the program by flexible home learning supported by course tutors. At the completion of the just massage modules from this course, students will then arrange for an on-campus practical technique assessment to ensure they have mastered their hands on skills. Students completing this course will not have to complete the massage clinic hours mandatory for the national qualifications.
What type of support will I receive as a student?
All of our teaching staff who are at the NSW School of Massage are passionate about massage therapy. They will be able to offer advice and support throughout the duration of your course. The Administration team and student advisors are also here to help you for enrolments, class bookings and student clinic appointments.
What is the cost each course?
The school offers flexible payment options. Choose to pay your course upfront, or pay module by module.
Download the massage course tuition fees here.
How long do I have to complete the course I enrol into?
Students have from 9 months up until 2 years depending on the course chosen.
What type of assessment should I expect?
The school uses a range of assessment techniques to ensure you are competent in all your training. These techniques can include class observations, practical demonstrations, written exams and assignments. Your trainer provides full details of the assessment tasks needed for each module you undertake with most body work modules also providing in built revision sessions.
How do I enrol?
Home study students can enrol anytime and we offer 4 intakes per year for on campus and international students.. Download an enrolment form here or call one of our friendly Student Advisors for more information.
Does my qualification and course let me get all Health funds provider status?
Despite the national training qualifications encouraging a range of learning modes to suit learner needs, some private health funds have independently mandated learning requirements and qualification levels needed to gain access to their private provider scheme. In order to gain a provider status the student's choice of qualification and study mode must fulfill these requirements. The following fact sheet provides further details on this topic – Health Funds & Education Requirements Information Sheet.